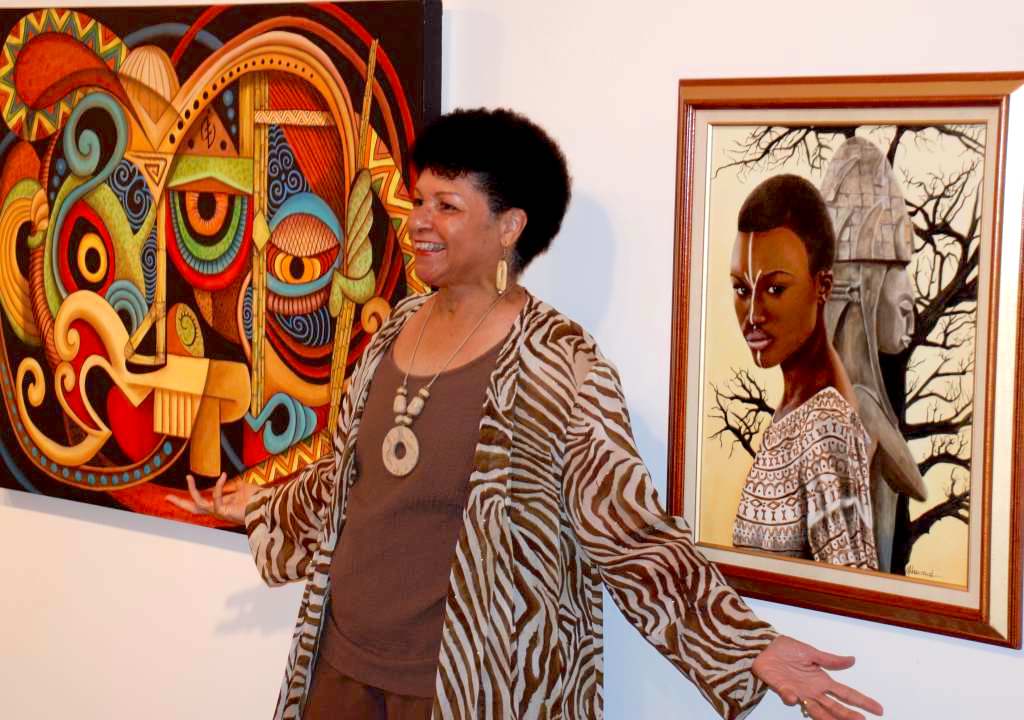 Marcella Muhammad
Marcella Muhammad poses with two of her works!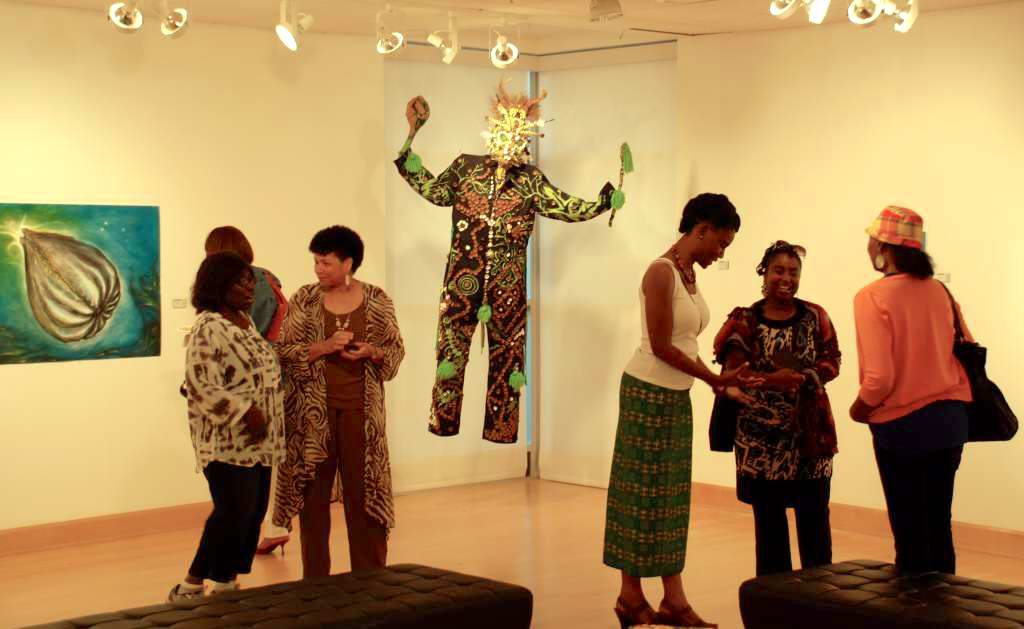 Opening night of the 2014 Art Exhibition!
Artist talk and opening night ceremonies. 2014
3 Supa Ladies!
Jazzy Bear Dawson- up and coming Artist, Live Food Expert Carla Rabb in cosplay, and emcee supreme Cooley Savant at ONYXCON 6! ! !
All smiles!
Stephanie, one of our family/volunteer supporters was ever welcoming to attendees on Saturday!
Proud Daddy and Baby Girl!
Long time friend and volunteer with ONYXCON, Stephen Jones poses with his daughter sporting a bright admission sticker on her forehead. :) These stickers featured characters from the SANKOFA FAMILY! The youth loved them!!!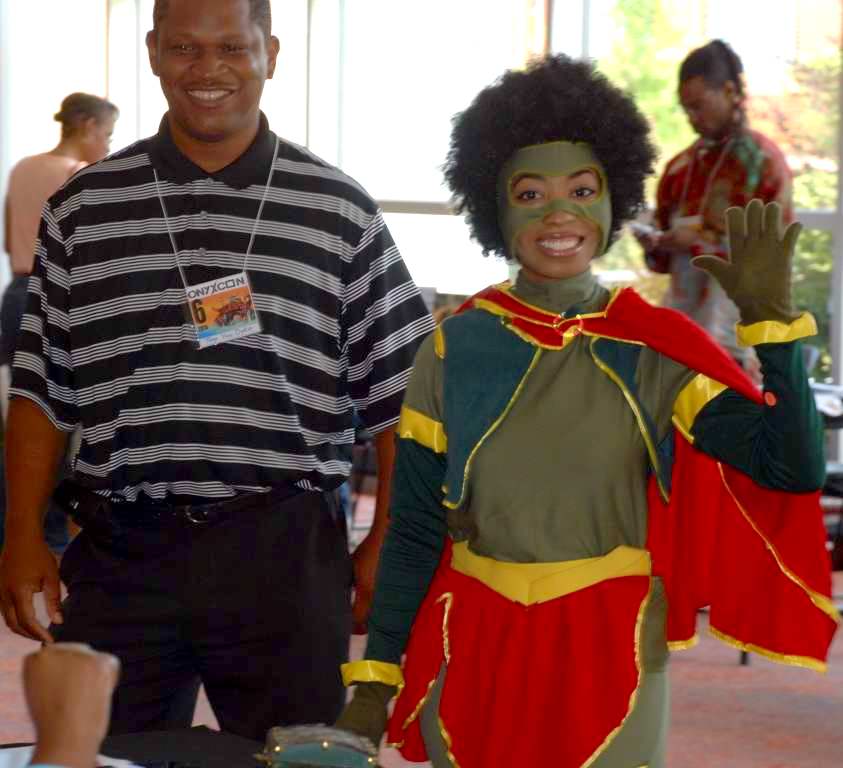 COSPLAYER FUN!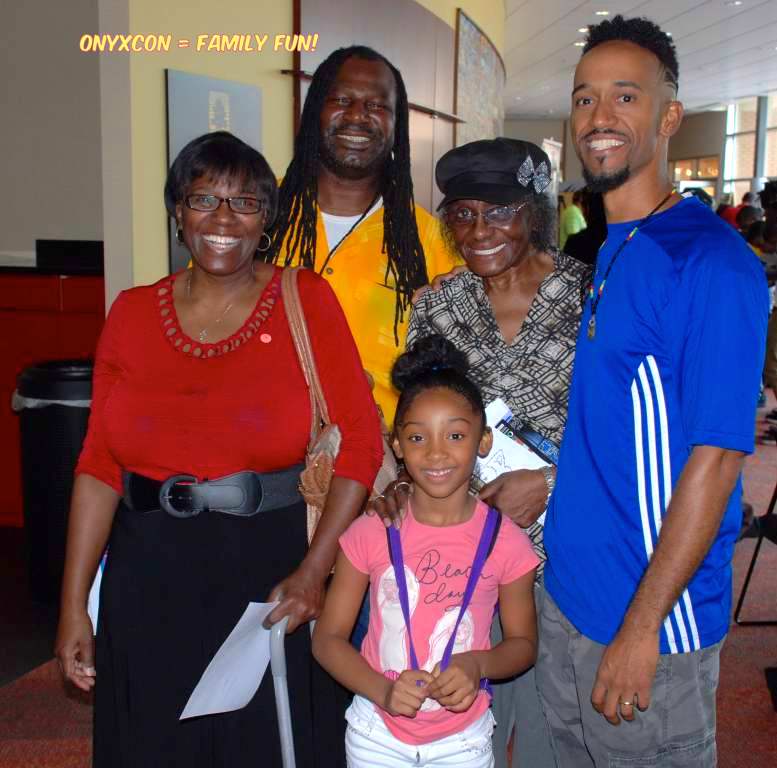 The Benson's and JRW III
Atlanta's community shows up for ONYXCON and it's all smiles when they do!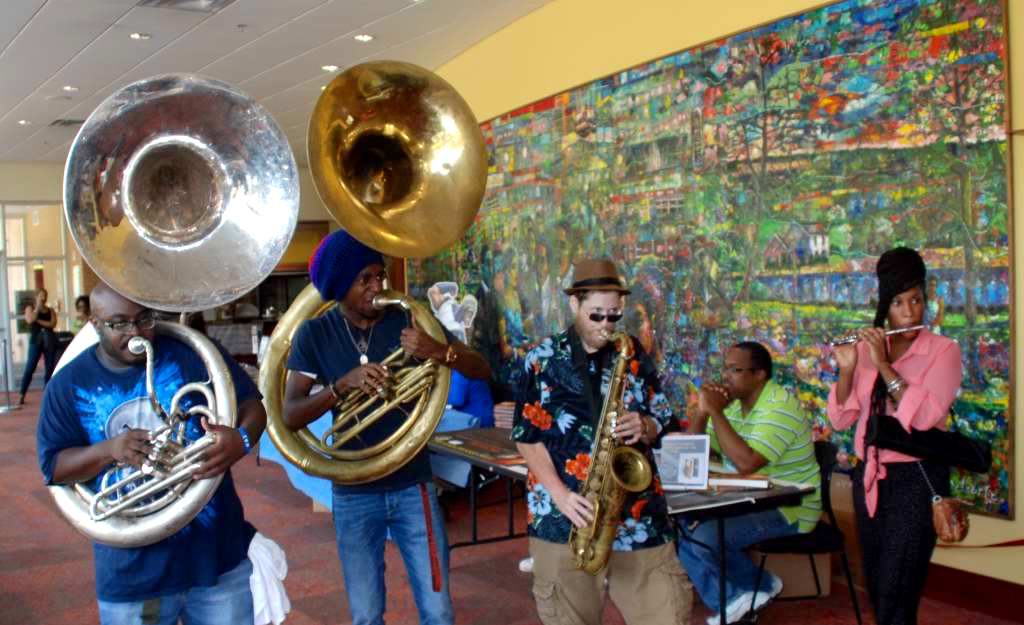 WE PARTY at ONYXCON!
WOLF PACK logo
Logo by Joseph R Wheeler III for WOLF PACK! JRWIII/WolfPack copyright©2014
KEBBI WILLIAMS
Composer of the pack - Kebbi Williams with WOLF PACK at ONYXCON 6! ! !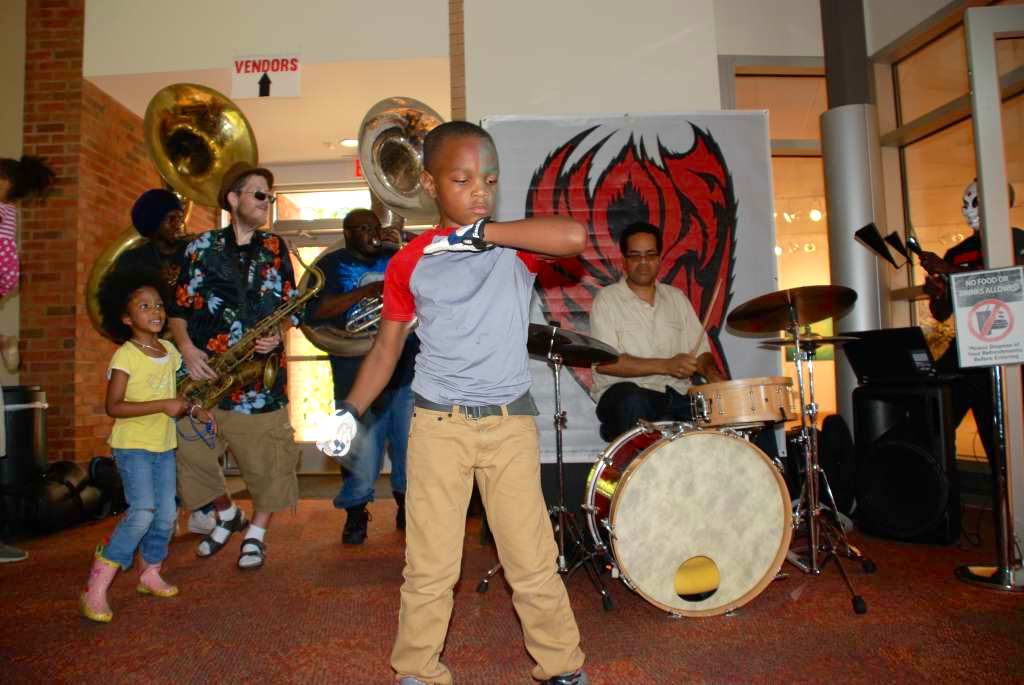 GET DOWN ON IT!
WOLF PACK !
WOLF PACK ATL blow the house down with their natural blend of funk jazz, big band, soul, and a general fusion sound like no others!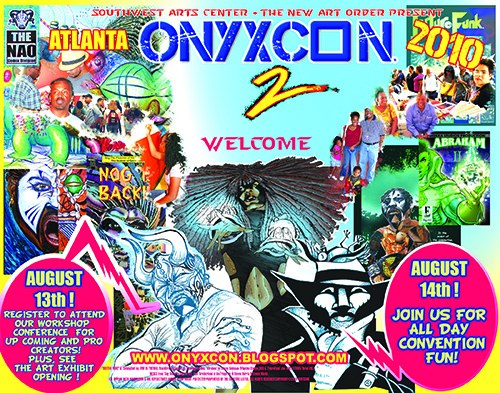 Author WENDY RAVEN McNAIR
A Lady named Pearl
Renown super model and World Natural Hair Festival beauty queen 'PEARL' at ONYXCON:SANKOFA cosplaying.